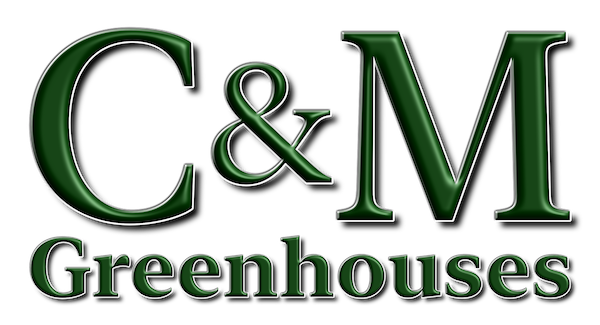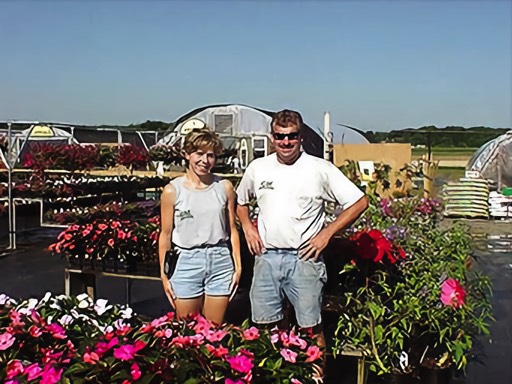 Thirty years ago, Mark Panco would not have expected to someday be the owner of a large wholesale greenhouse operation. However, today Mark and his wife Carol are the proud owners of both wholesale and retail greenhouse operations that rival some of the largest in the state of New Jersey.
This success story starts back in 1984 when Mark began working on a vegetable farm as a laborer for Hensel Farms, owned by Eric Hensel, a former Farm Credit Director. Mark worked for Eric for the next 11 years. During that time, Mark developed a great love and appreciation for farming and the people he worked for. In 1988, Mark met Carol Alimenti, a local girl who came from a farming family. Carol attended college and graduated with a degree in nursing. Upon graduation, Carol accepted a job offer from a local hospital as a registered nurse. The couple married in 1992.
Mark, still employed with Hensel Farms, had since been promoted to Farm Manager. In 1993, because of available greenhouse space, Hensel Farms began growing some annual bedding plants to supplement the vegetable operation. In 1994, Mark was presented with the opportunity to become a grower of annual bedding plants and hanging baskets on a wholesale basis for an individual whose own retail business was expanding. In 1994, after receiving advice and support from his parents and in-laws, Mark decided to leave Hensel Farms to begin his own greenhouse business. Carol, although initially leery about the change, supported Mark's decision while continuing to work full time at the hospital. With the couple's savings, Mark purchased seven used greenhouses, plants and materials and set out to produce for the 1995 season under the name "C&M Greenhouses".
In 1996 Mark and Carol added four more used greenhouses, constructed a retail shop and began to retail some of their own product. It was at this time that Mark began his relationship with Farm Credit. Hesitant to borrow money and under the advice of Eric Hensel, Mark reluctantly established a small operating line of credit. After having their second child in 1998, Carol decided not to return to nursing and began working full time with Mark. By 2000, the business had steadily grown and it was decided that space was becoming a problem.
In 2000, with the financial backing from First Pioneer Farm Credit, Mark and Carol decided to expand their operation by purchasing 60 acres of ground located one mile from the original greenhouse operation. C&M Flower Growers Inc. was formed to operate the production and wholesale portion of their business, and C&M Greenhouses remained as a retail operation. On the new site, the first major expansion was made to include a large work building with office space, 47,000 sq. ft. of greenhouse space and 20 acres of outside production area for the 250,000 mums and asters that were being produced. In 2002, 38,000-sq. ft. of greenhouse space was added for a total of 118,000-sq. ft. of growing area.
Early in their careers, Mark and Carol learned the key ingredients to ensure their success:
To continually add to their customer base and keep diversifying the product line to keep customers intrigued.
Grow a high quality product and educate customers on what they are purchasing and how to best use it.
A satisfied customer will likely tell someone else about his or her good experience and in turn will help to further grow customer base.
Only grow 10% more product than what is pre-sold through the wholesale business. This eliminates surplus and having to dump the product into an open market.
As a result of these key philosophies, Mark and Carol have been very successful in the development of their business. They continually strive to provide the best product on the market and their dedication to success with customer satisfaction at the forefront of their thinking has enabled them to continue to grow. This "mom and pop" philosophy continues to be the cornerstone of their business and this is what separates them from the rest.